By Aladdin Glasco October 3
Describing myself in 140 characters: "I'm a married father of three kids; producing commentary and creative content focused on gaming, art, design and general health and fitness." For the sake of speed and efficiency, this short description of me and my content may be enough for those who need to make a snap judgement on me and my brand. I can accept this because I believe that time is one of the most valuable commodities in our fast paced world, so I understand and appreciate even the smallest amount of someone else's time and attention.
Therefore, I especially thank you for your interest and consideration seeking further insight above and beyond the first impression that me and my brand has made on you. Whether you are trying to form a more thorough opinion of me and my brand; or you are searching for a community to call your own; or you are evaluating a potential collaboration, affiliation, partnership or sponsorship opportunity. I hope that you find all the information that you need here, and you can always Contact Me for more.
Expanding on the same information that is in my short-hand description, I have been happily married to my wife since March of 2012. I am currently a stay-at-home parent of one girl, born in November 2014, and two younger fraternal twin boys, born in March 2016. I always put my family first, and thanks to technology and the internet, I also have the opportunity to build a home business around my own personal brand whenever I have the time.
My personal brand revolves around me, my family and my personal interests that I share via social media, blogging, video and LIVE broadcasting. As an artist and designer, I have been branding and re-branding myself since graduating high school in 2002. However, the latest iteration of my personal MrGlasco brand had begun in late 2012, inspired by the Twitch.tv community, and has been consolidated and expanded across other platforms and Social Media ever since.
My brand is ultimately a public exposition of my philosophy and creativity using art, design and humor; while I engage with my audience through common interests, such as gaming and general health and fitness. As a stay-at-home parent, overcoming the restraints on my time and energy will always be a challenge, but this is also an important part of my narrative and my identity as a parent and entrepreneur. Over time monetization and Support will help me to overcome financial limitations on further developing my brand and community. Any business inquiries should feel free to Contact Me.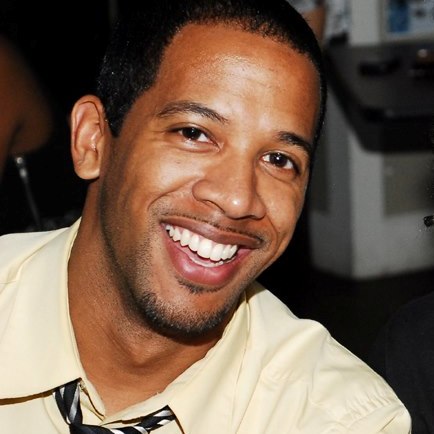 Name:
Aladdin Glasco
Location:
Suitland, MD USA
Experience:
● Personal Brand Manager at MrGlaco.tv (2013 – Present)
● Accounting Clerk at United Mine Workers of America (2009 – 2016)
● Various Art, Design, Marketing, Retail and Sales (Prior – 2009)
Education:
Northern Virginia Community College (2002 – 2006)
○ Associate's in Science, General Studies
○ Career Studies Certificate, Computer Aided Drafting & Design
Volunteering:
● Registration & Fund Raising Organizer for Extra Life of the Children's Miracle Network Hospitals (2014 – Present)
● Assistant Track & Field Coach for Virginia Prowlers Track & Field Club (2012)
Skills & Interests:
Branding, Marketing, Advertising, Blogging, Vlogging, Fundraising, Art, Music, Graphic Design, Illustration, Animation, Video Editing, Audio Editing, Writing, Print Production, Computer Aided Drafting, Education, Health, Fitness, Science, Technology, Sales, Contract Negotiation, Accounting, Office Administration, Customer Service